(WP-670x2)
Aquarius Professional Bundle
RM1,162.00
(WP-670x2)
Aquarius Professional Bundle
RM1,162.00 RM1,660.00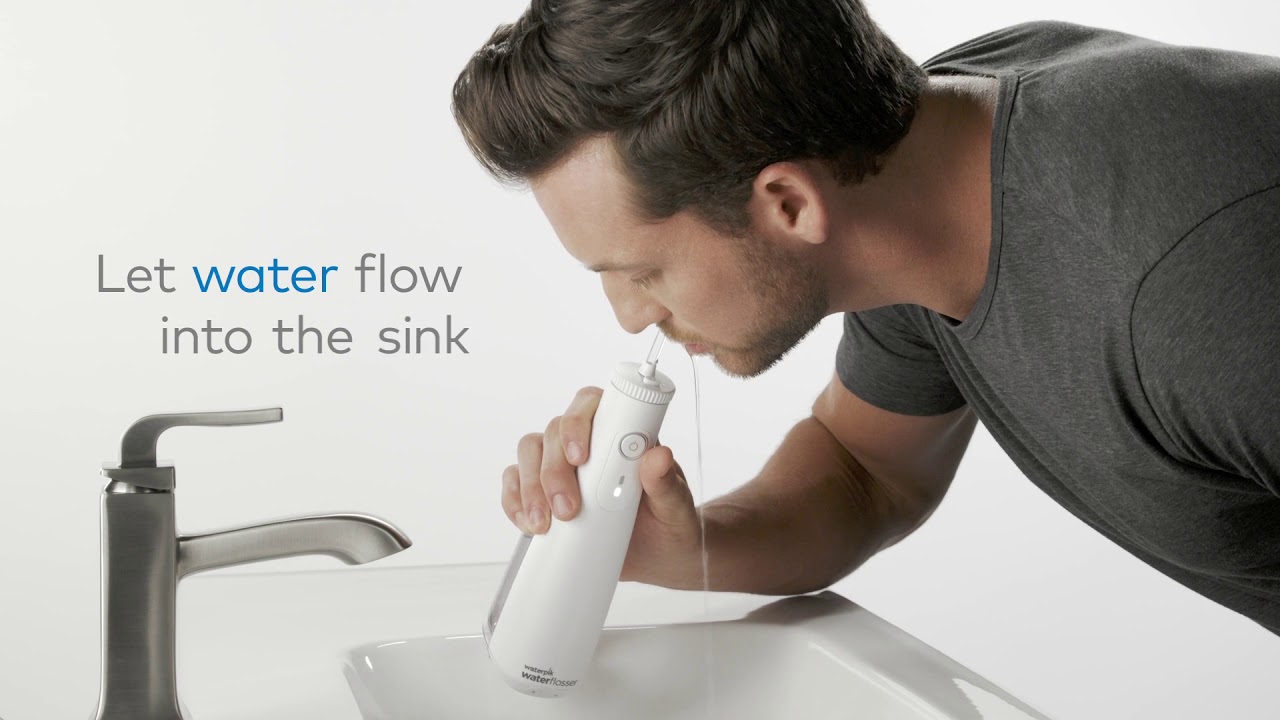 Overview
Detail
Specs
Support
Overview
The advanced design of this compact professional model includes pulse-modulation technology for maximum plaque removal (Floss Mode) and enhanced gum stimulation for improved circulation (Hydro-Pulse Massage Mode). Available in designer colors with satin chrome accents.
Removes up to 99.9% of plaque from treated areas and is up to 50% more effective for improving gum health vs. string floss. This model comes with 7 flossing tips, 10 pressure settings, a convenient 1-minute timer with a 30-second pacer to ensure thorough water flossing of all areas, and a water on/off button in the handle that allows for one handed operation.
Waterpik is the #1 recommended water flosser brand, clinically proven.
Product Benefits
Effective Plaque Removal: Removes up to 99.9% of plaque from treated areas
Healthier Gums: Clinically proven up to 50% more effective for improving gum health vs. string floss
Ideal for Implants: Clinically proven up to 2X as effective for improving gum health around implants vs. string floss using the Plaque Seeker tip
Essential for Braces: Clinically proven up to 3X as effective for removing plaque around braces vs. string floss using the orthodontic tip
Removes plaque and debris deep between teeth and below the gumline where brushing and traditional flossing can't reach
Leaves your mouth feeling incredibly fresh and clean
Great for people with implants, and those with crowns, bridges, and veneers
Product Features
Chrome accents
7 tips for all your dental needs
Tip storage case
Advanced pressure control system with 10 settings
Reservoir capacity of 90+ seconds
On/off water control on handle
2 Modes - Floss Mode and Hydro-Pulse Massage Mode
1-minute timer with 30-second pacer
LED Mode Indicators
Compatible with 100-240 VAC
One-Year Limited Warranty
Water Flosser Features
Pressure Range: 10 to 100 PSI ( 0.689 to 6.895 Bar )
Flow Rate per Minute : 13 Ounces ( 384 ml )
Pulses per Minute : 1400
Number of Pressure Settings : 10
Included FlosserTips : 7
Water On/Off Switch on Handle : On/Off Slider
Chrome Accents : Yes
Rotating Tip : 360 Degree
Advanced Functions
Timer/Pacer : Yes
Massage Mode : Yes
LED Function Indicator : Yes
Voltage : 100-240 VAC
Limited Warranty : 12 Months
Reservoir
Capacity : 22 Ounces ( 651 ml )
Capacity in Seconds : 90
Covered : Yes
Medicament Reservoir Included : No
Size and Weight
Height (with Tip/Brush) : 10.35 Inches ( 26.29 cm )
Max Width (Base) : 4.70 Inches ( 11.94 cm )
Max Depth (Base) : 3.80 Inches ( 9.65 cm )
Unit Weight : 1.46 Lbs ( 0.662 kg )
Shipping Weight : 2.08 Lbs ( 0.943 kg )
Frequently Asked Questions
Browse our FAQs, click to Ask a Question, or find tips and accessories.
Browse Frequently Asked Questions
How do I use the Water Flosser?
General instructions and a how to video are available:
Any warranty for the Water Flosser products?
Yes, our products come with 1-year limited warranty since the day you purchased it..
How do I clean my Water Flosser?
How do I charge my Water Flosser?
For Cordless Advanced and Cordless Select models:
To maximize the capacity and life of the rechargeable batteries, give the unit a full charge (4 hours) prior to the first use. The unit should be charged 3-4 hours when the indicator light indicates that the unit needs to be charged.

Fully charge the unit before extended periods of no use. We recommend fully charging every month when the unit is in storage.

For ION models:
Plug the power supply into the wall outlet and connect the magnetic plug to the unit for approximately 4.5-5 hours. When the batteries are in need of charging the charge indicator light will blink 3 times quickly. A complete recharge will take 4.5-5 hours.
Are the Water Flosser products shower safe?
Our cordless models are shower safe. The Ion unit is not completely waterproof and cannot be used in the shower.
Why there is no water flow from my Cordless Water Flosser?
The most common reason for little or no water flow is a clogged jet tip. You can troubleshoot this condition by removing the jet tip and observing if water bubbles up from the top when the device is powered on.

To remove the tip, press the Tip Eject button (refer to your owner's manual if needed).
To clean the tip, soak it in a container of hydrogen peroxide or white vinegar for 5-7 minutes. Rinse the tip under warm water.
Why is there no water flow from my countertop Water Flosser?
For first time use, prime the unit:
If your unit has a black rubber valve in the water reservoir, ensure that the black valve is installed with the dome side facing up and the four-pronged side facing down to connect with the base of the unit.
Fill reservoir at least half-full of water. Ensure the reservoir is firmly seated onto the base of the unit. Press down firmly to engage the reservoir to the base of the unit.
Confirm the unit is plugged into an active electrical outlet.
Set the Water Flosser to the highest pressure setting, and if the handle has an on/off slide switch, make sure it is in the ON position. Then point the handle downward towards the sink and turn the unit on; this generally starts the flow of water within 30 seconds.
If this process fails to start the flow of water, insert a jet tip and gently draw on the tip as you would a drinking straw.
Drop in pressure or flow:
It is recommended that when applicable, you replace tips every 3-6 months. (Consult the instruction manual for specific replacement information for each tip.)
Add 2 tablespoons of white vinegar to a full reservoir of warm water.

If your tip is removable, remove the tip, set pressure control dial to high, place the handle in the sink.
With the unit in the OFF position, allow gravity to drain the vinegar solution through the Water Flosser.
Rinse by repeating with a full reservoir of clean warm water.
Why is my countertop Water Flosser reservoir leaking?
Water Flosser products are not intended to store liquid between uses - ensure your product is emptied after each use.
If your unit has a black rubber valve plugging the bottom of the reservoir tank:
Remove the black rubber valve from the water tank by pushing it out from the bottom.
Run the valve under warm water and massage with your fingers.
Return the black valve to the tank. Ensure the dome side is facing up and the four-prong side is showing on the bottom.
If the valve continues to leak, you may need to replace it. For additional details, see our Reservoir Valve Article.
Can I use mouthwash or other solutions in the water flosser?
Mouthwash or other recommended antibacterial solutions can be used in our Water Flossers. We recommend using no more than a 1:1 ratio of solution to water. After using additives, run at least one-half reservoir of plain water through the unit to flush the water pathway. Do not use mouthwashes or additives that contain iodine, peroxide, baking soda, or water-insoluble concentrated oils (such as Tea Tree Oil). Use of these items can reduce the product performance and will shorten the life of the unit. Do not use a salt/saline solution in any handheld cordless unit. If additives are being used, it is highly recommended that the cleaning procedure is done at least once a month.